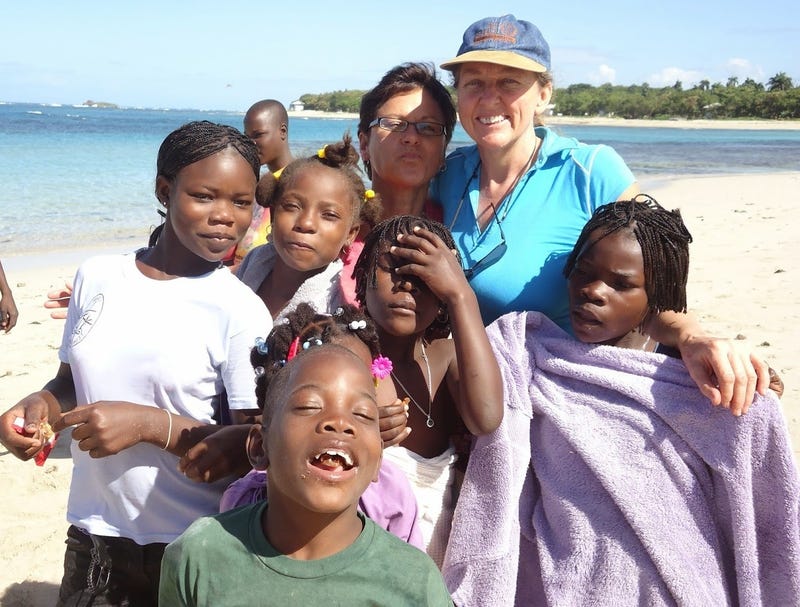 Over the last years popularity of volunteer trips has grown rapidly. What is the value of these trips? Well, think about it: your family travels around the world, sees other countries and lifestyles… it makes a difference. The processes it results in are astonishing! You reconsider your own life, create new family values, make new rules and discover new edges of your character.
For now the demand for exotic countries enjoy the greatest popularity. A lot of resources are ready to help you choose a wonderful travel opportunity. It's a widely spread practice of church groups and local schools to arrange trips of community service. Lots of organizations, both for-profit and nonprofit, work on organizing teen travel camp of volunteer vacations and, therefore, offer variety of professional high-quality services.
The leaders in trip service of teen community companies are Putney Student travel and Global Volunteer Network. They offer trips to more than 20 countries on different continents. There also other resources that you may find in Internet. Among them are Global Routes, Adventures Cross-Country, YMCA International, etc.
You should check different programs, consider about their requirements. Especially be careful with age issue. Some programs require all travelers to be not younger than 18-years-old. Other programs will accept teenagers to deal with.
What should parents keep in mind when arranging for their child a volunteer vacation?
Let's remember the following tips:
1. First and foremost be sure that teen travel camp is what your child wants. Don't forget that sometimes it is challenging and psychologically hard for your teen to dive into a new world with absolutely new people. Support him, be enthusiastic and positive, and discuss all advantages of future trip. And then be sure that the trip will be successful.
2. Consider your budget. Remember about round-trip tickets, travel costs, and some extra money.
Discuss it with your teen just before concentrating on choosing a program.
3. Reasons of having a volunteer vacations are obligatory to be discussed with your children. Talk about future opportunities, what he might see in a trip and what they can do there (it is very important to have teens busy with activities, more in this article. Let your teen be independent. If there is any application that needs to be filled in, allow your teen do it. It's not only a matter of self-consistency of your child. Sometimes programs of teen travel camps want to see your teen through this application and determine his or her readiness to go for a program.
4. After choosing a program, make an inquiry to your provider on the following issues:
- company experience in managing program
- quantity of employees at the site
- quantity of teenagers (if participants re to be 18 or older)
- background of the staff, their experience, training, whether they are college students or graduates
- staff time in employment within this program
- illegal issues like alcohol and drugs, inquire about written policy
- availability of a medical practitioner
- quantity of volunteering quantity
After choosing the program get in touch with those participants who have already traveled with this teen travel club to find out some additional information and get some recommendations to be sure that your teen will enjoy a volunteer vacation.